2019 was quite a year. I had great wins and some rough patches. Overall, I'd call it another year of transition that was setting us up for some deep root growth.
Personal
Personally, 2019 was a whirlwind. We started the year living in Florida, moved to Tennessee in the early Summer, bought our first house in that move, and welcomed our fourth child in late September.
Life has a way of keeping you on your toes, especially with four kids. I'm learning more and more to say no to good things so that I have margin to say yes to the great things that fully align with our family's values. A thing that definitely aligned with our values was the addition of a puppy to our family in mid-January!
But way more awesome than welcoming a new puppy was the addition of our fourth child, Aiden. He joined our family in late September and is already growing like a weed. The other kids cover him with love and already act like little parents, carefully watching over him and bringing him toys.
I lost 24.1lbs in 2019. Far less than I wanted to, but the scale honestly wasn't the best indicator of my overall health for the year. I got so many of my other health indicators into the normal range. I was able to walk 5-10x what I could before without being winded. I brought my resting heart rate, cholesterol and blood pressure into norms. I'm incredibly proud of that progress.
Business
While things were extremely busy for me professionally in 2019, I did see a noticeable stall in my personal business due to time constraints imposed by moving, new babies, and new jobs. But, I launched some really cool projects and saw others be put on hold.
One I'm super proud of is launching a new block-based WordPress theme and environment at the University of Florida Health system that powered millions of pageviews per year and is used by almost 2000 active editors and authors to oversee almost 800 websites. It was a stressful experience that took all off 2018 and the first few months of 2019. I couldn't be prouder to be a part of the team that launched this awesome work.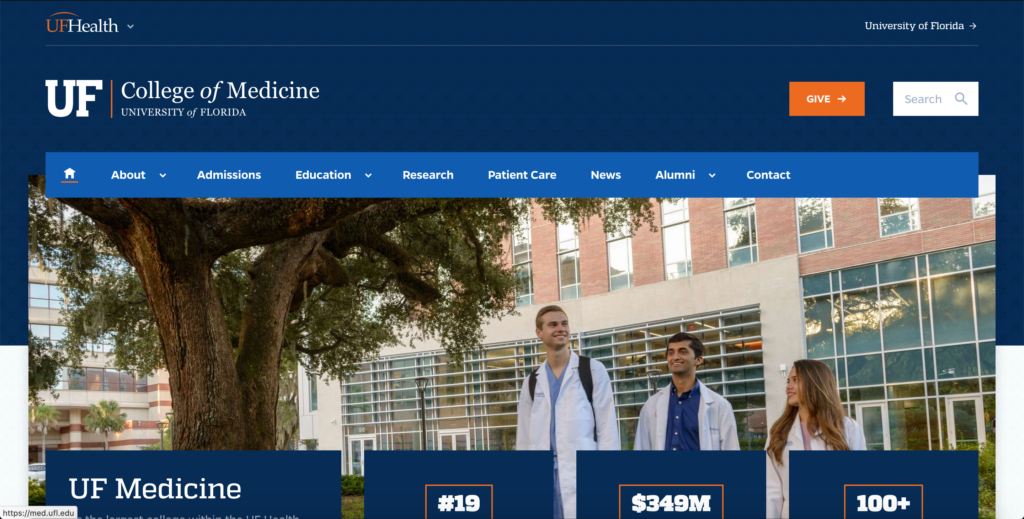 Joining Saturday Drive
I left the university in March to join Saturday Drive, the makers of Ninja Forms, Caldera Forms, SendWP and more. This is an incredible team with loads of expertise in so many areas. On top of that, they are all great folks. I'm so incredibly happy to have joined a team that loves working together, loves what they do, and has leadership that lives by values that put people over profit, but doesn't lose sight of either.
BuddyDrive
BuddyDrive was supposed to have a major 2019. I wrote at length about it in my 2019 goal post but failed to make much progress due to the overwhelming nature of moving, new jobs and babies. But don't worry, as I outlined in my 2020 goals post, it's gonna get some love in the new year.
Mobile Apps
I released my first mobile app using React Native in October to the iOS store. Having learned React early in the year, React Native was actually fairly easy to pick up and run with. I was able to get an app in the store in less than two weeks. I plan on expanding my app stable in the new year and can't wait to apply what I learned in 2019.
Overall, 2019 was as busy as ever in the Pritchett household. We had ups and downs. But overall, I'm incredibly grateful for what I was given and got to experience in 2019. Here's to 2020 being the best year yet!